Boys/Girls- Navy blue V Neck Jumper with School Logo/cardigan, double stripe navy/sky blue tie, white shirt, mid/dark grey long/short trousers/pinafore, skirt, 
Girls - Sky Blue Gingham Summer dress, sensible shoes, white socks/grey tights.
Boys/Girls - Navy Blue fleece with school logo (optional)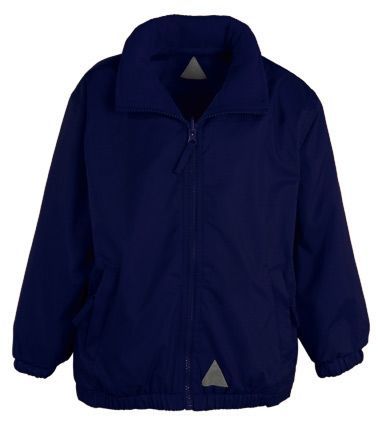 PE Kit:

Boys/Girls - Royal Blue shorts, trainers, white T shirt/vest, black pumps/plimsolls, Tracksuit, socks.
Swimming Kit (juniors only)

Boys/Girls - towel, swimming trunks/swimming costume, swimming cap, pump bag.
A&J Designs (Staffs) Ltd; Chasewater Country Park, Unit 1&2, Pool Road, Brownhills, WS8 7NL
www.a4jdesigns.co.uk
Clive Mark School Uniform, Unit 11 Quasar Centre, Townsend Square Park St
WS1 1NP Walsall
West Midlands
http://schooluniform.clivemark.co.uk/
Crested Schoolwear; 7 Victorian Arcade, Walsall, WS1 1RE
www.crestedschoolwear.co.uk